On November 27, the first Twin-Control workshop was held at the Technische Universität Darmstadt, aiming to give insight into the Twin-Control project, and focusing on the topic of energy efficiency.
At the workshop, presentations were shared showing current research approaches to utilize Industry 4.0 applications to increasing energy efficiency. Besides that, the sensor-reduced energy monitoring system, where only one single measuring point is sufficient to calculate the power consumption of the components via a Kalman-Filter-based disaggregation approach, was demonstrated in the Twin-Control pilot line ETA-Factory. Our colleagues from TU Darmstadt and ARTIS implemented a visualization of the modeled power consumption on the HMI of an EMAG turning machine.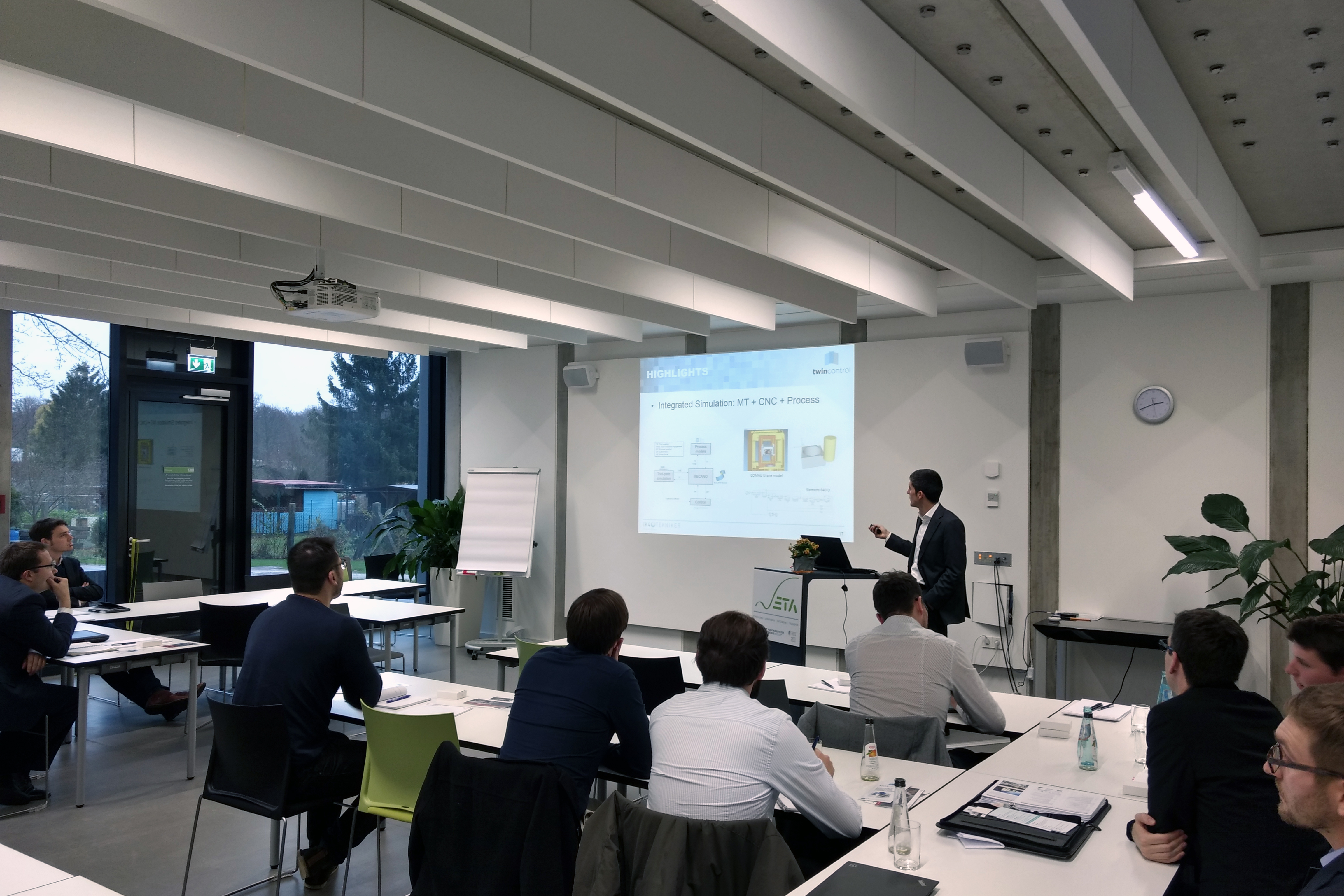 The event was completed with presentations from Hyundai WIA, Bosch Rexroth and Adam Opel, who reported on current developments in the area and gave valuable feedback on the Twin-Control project. On the basis of these positive experiences, further developments in Twin-Control can move forward.